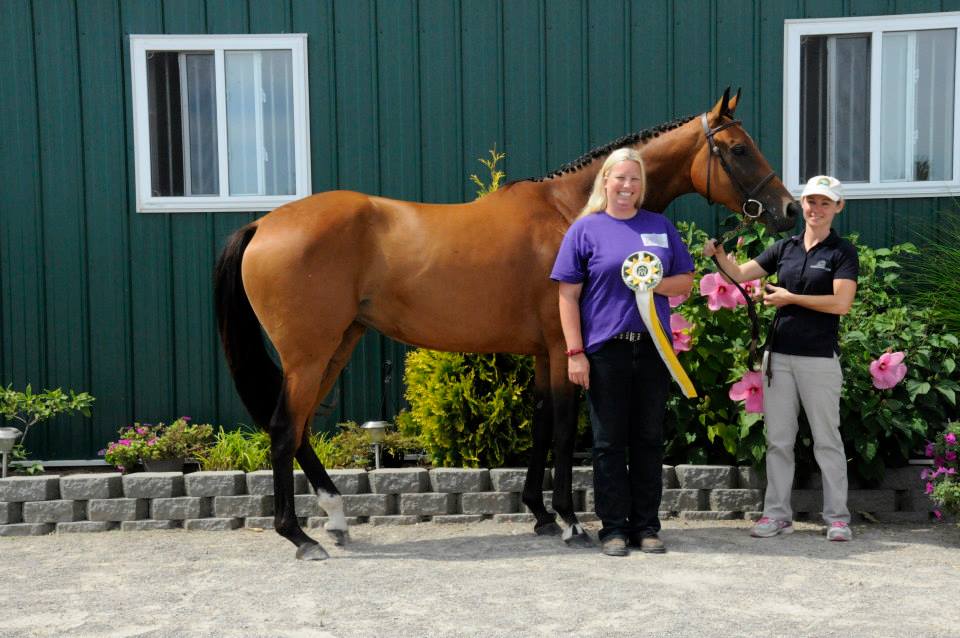 Hillaryswinner was the number one highest scoring mare in Canada, and one of the top ten highest scoring mares in all of North America for the 2013 RPSI inspection tour !! Hillaryswinner was also Reserve Grand Champion Thoroughbred mare at the 2013 & 2014 Royal Agricultural Winter Fair. "Hillary's" feeding program includes several of our top selling Golden Horseshoe and Strictly Equine products!
Regular feeding program includes:
Golden Horseshoe Kelp
Golden Horseshoe MSM
Strictly Equine Optimum
Strictly Equine Vitamin E & Selenium


In addition to the above, for show prep, "Hillary" was also fed:
Golden Horseshoe Rice Bran Oil
Strictly Equine Digest-Zyme

This program keeps "Hillary" looking and feeling her absolute best, both inside and out!!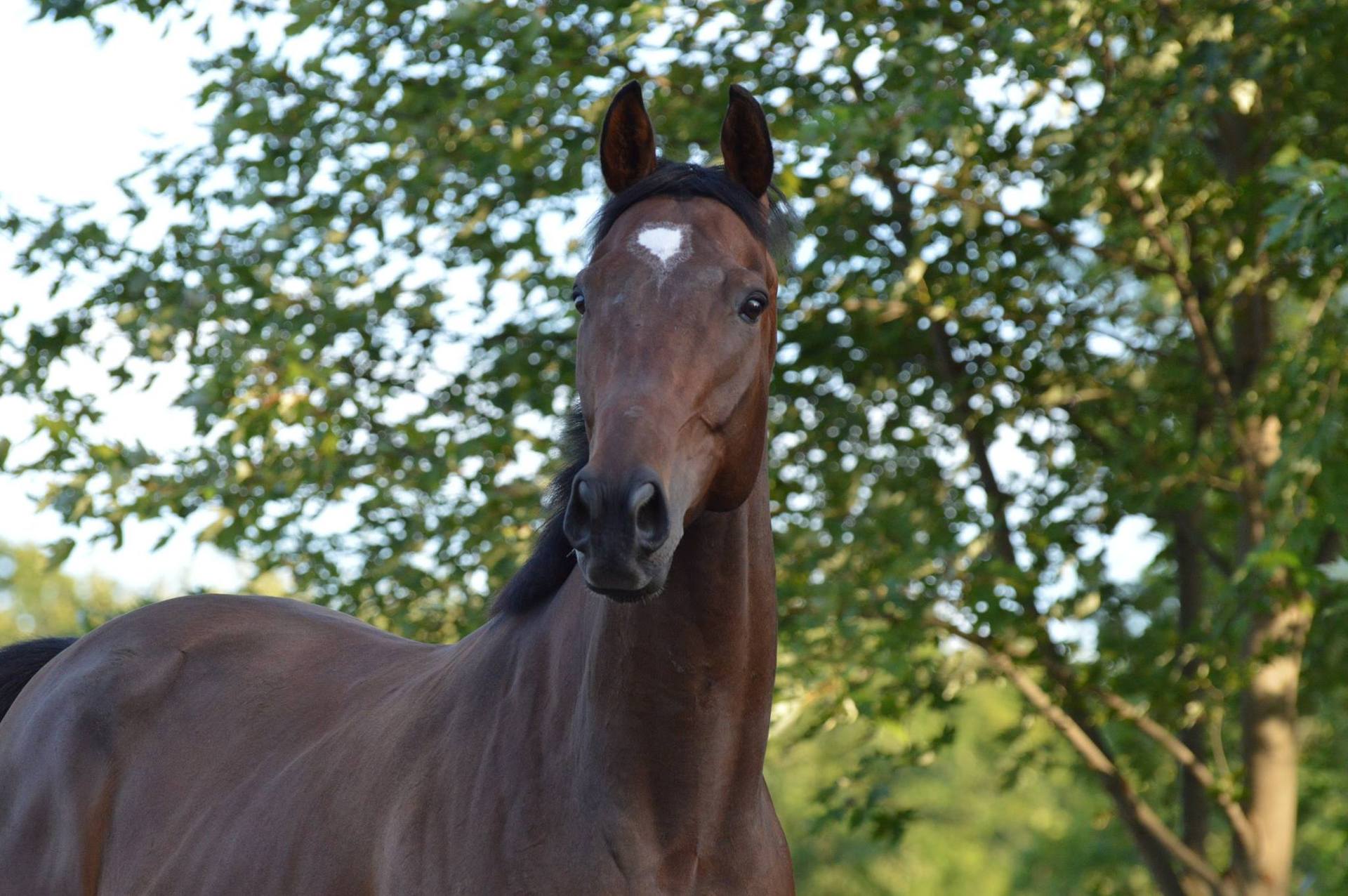 "This is our OTTB named Gordy (Gold Fix) who fusses over a fly buzzing around him. Has a meltdown when there is a horse fly... lol but as a human I hate them as well. As a race horse he would not have to worry during racing season as they spend most of their days in the stall. Now he is away from the track and it is necessary for him to enjoy his time grazing. What I like about it is that you can spray it on and it deters everything, spray it on and he is content. One can have an enjoyable ride without them getting upset from pesty insects." ` Tracey Dryka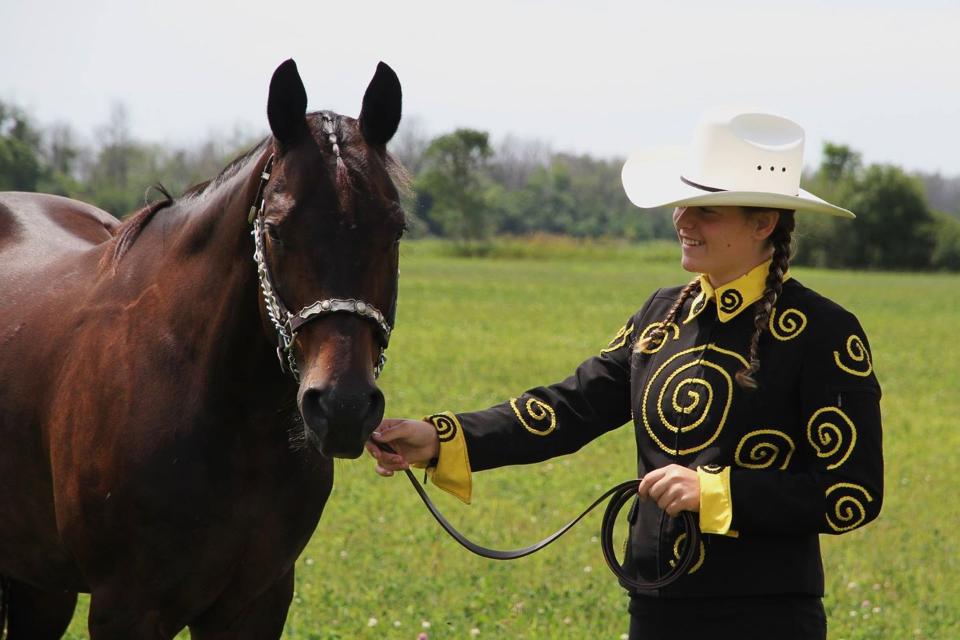 "I use the Kentucky Fly Spray - works so well it's amazing!! It's helped all the horses on the farm, especially my show horse when we would go to shows and the flies wouldn't bother him at all!" ` Sabrina Barnes
* Horse in the photograph is Sabrina showing Docs Gun Runner (aka Gunner)

"I have 12 horses that live out 24/7 (with a run in) and the bugs can be a problem!!! I use Golden Horseshoe Extenda Fly Spray once per day and it relieves a lot of this issue! They have less bug bites and are much happier! Love it and it's a decent price for the quality!"
`Jessica Haynes